Combined with my other passion, art, programming was always present in my life, making games for myself and friends, until I finally went pro at around 20 years old.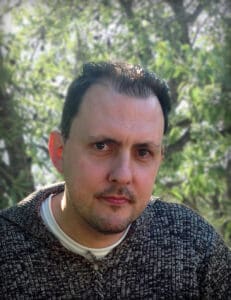 My first foray into game development was when I was nine years old, when I got my first computer, a ZX Spectrum 48K, and discovered that I liked making games more than actually playing them.
I ran my own design company for 14 years, where we developed everything that is digitally related, from print design, web design, web hosting, app development, up to and including game development, and I've taken up freelance work for the past decade or so.
Although I've worked with many game frameworks and technologies (Flash, Starling, Phaser, Unreal, etc) over the years, I decided to specialize in Unity exclusively since version 5 was released, in 2015.
As a freelancer I've worked in multiple companies for multiple projects, in a wide variety of roles, including programming, 2d/3d art, game design, marketing, project management, QA, technical consultancy, etc.
Over the years I've worked in all kinds of projects, small to large, mobile and desktop, solo or in teams, and I've taken up lead roles, managing teams of up to 10 developers, typically scattered throughout the world.
The thing I love the most in this area is that it is constantly evolving, each project presents different challenges, there is always new material coming out, new exciting technologies to master, new lessons to learn… it never gets boring! 😉